About Pandamanana
15 Aug 2012 by ZiggyD,
Comments Off

on About Pandamanana
Tom aka 'Pandamanana' Goldrick
Real Life Highscore Staff Writer and YouTube Producer.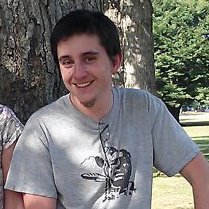 Hey, my name is Tom "Pandamanana" Goldrick, but I go by many different names; Tom, Tommy, Thomas, Pandamanana, Manana, Mana, Panda, Mananar and Mike to name a few. Although I've recently joined the RLHighscore crew, I found my internet foundation on Youtube in November 25, 2006 and haven't stopped since. I only recently started making videos of any content or quality, but I've watched Youtube grow into the 600 lb gorilla that it has become. I've tried to use this knowledge of trends and statistics on Youtube to build a successful Youtube network, which includes three channels: My main channel Pandamanana, my vlog channel MananaVlogs and my AoS centric news channel, AoStation.
As for gaming, I've been playing since I can remember. My first games were Zork and Paganitzu, but I eventually got into Blizzard games with Warcraft: Orcs & Humans. Starcraft became my game of choice upon release and I've played the death out of Brood War to this day. Warcraft 3 is what really hooked me, as it sparked my interest in game design with its marvelous World Editor. I've played War3 at least weekly since 2001 and created too many Warcraft 3 custom maps to count. From the Warcraft 3 community was born the AoS genre, from which then was born games like League of Legends, Defense of the Ancients and Heroes of Newerth. I decided, in late 2011, that I should bring the 'old school' perspective to the AoS scene, in the form of www.aostation.com, which I update weekly with AoS news and discussion.
My future plans involve reviving my AoStation podcast, evolving my main Youtube channel and exploring what I can do with my daily vlogs on my third channel, while also playing video games, of course. I mainly do discussion and question videos on my main channel, so I would greatly appreciate any questions or discussion topics that you think I should talk about in a video. You can send those to me over private message on Youtube or via email to pandamanana(at)gmail(dot)com